Here's your dilemma: You have friends coming for drinks on Friday. The cocktail recipe calls for a lemon squeezer. You don't have one. It's already Tuesday. What do you do?
Chances are, you'll turn to Amazon. Why? Because they've mastered the art of real time inventory visibility through a state-of-the-art order management system (OMS). Sound complicated? Let's take a closer look.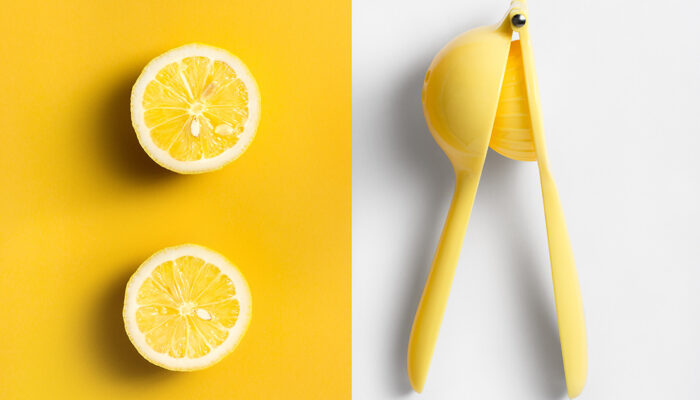 1. Price isn't the primary consideration
If you're a busy person who needs an under-$20 item in a hurry, price isn't a concern. A couple of dollars more to have it delivered and avoid running an errand? Absolutely. As long as it arrives on-time. Which means you'll need to order from a store that has that lemon squeezer in-stock.
2. In-stock trust is key
Ever ordered from a retailer that listed an item as 'in-stock' only to have your order canceled later? Or check in-store stock online, only to arrive at the store and find the shelf empty? When customers make an important last-minute purchase, they need to trust their retailer's inventory. And trust takes time to build. As a retailer, when you first expose your inventory levels, setting a safety buffer is important. Leveraging a best-in-class order management system that features real time inventory visibility is the solution.
3. Expedited delivery is essential
If your distribution center is too far from the customer, you can't make a two-day delivery, at least not without shipping charges that rival the price of the item. This is where ship from store can help. Shipping online orders from a location that's close to the customer lets you deliver faster, without big costs.
4. Ease of ordering seals the deal
One of the most famous quotes from David Allen's productivity cult classic, Getting Things Done: The Art of Stress-Free Productivity, is "If it takes less than two minutes, then do it now." Why add an item to your 'to do list' when it's almost as fast to just get it done in the moment?
Let's break this theory down with an example.
To add this item to your 'to do list' you would have to:
1.     Tap the 'to do list' app to open it
2.     Tap the list you want to add it to
3.     Type L-E-M-O-N- -S-Q-U-E-E-Z-E-R
4.     Tap Return
Seventeen taps in total.
With Amazon you only have to:
1.     Tap the app to open it
2.     Type L-E-M to start searching
3.     Tap 'lemon squeezer' in the list of suggested search terms
4.     Tap the item (and see that it's in-stock and eligible for two-day Prime shipping)
5.     Tap the 'Buy Now' button
Seven taps. Less than half the effort. Combined with a good reputation for being in-stock and on-time delivery, it's the path of least resistance.
How can you give your customers more confidence in your stock levels and delivery times? How many seconds would it take to place an order? Can you deliver in two days or less? With a purpose-built OMS that features real time inventory visibility, you can turn these questions into actual value propositions for your company.