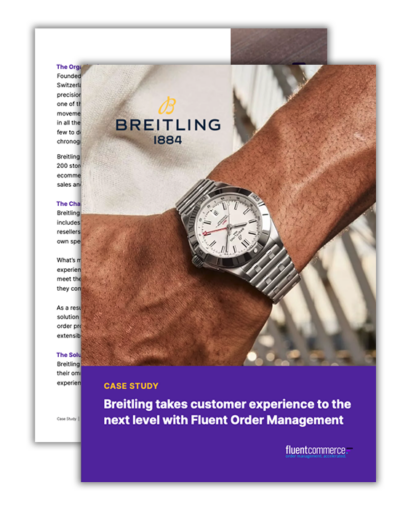 Case Study: Breitling
Breitling takes customer experience to the next level with Fluent Order Management
Founded in 1884 in Switzerland, Breitling is a luxury brand known for its precision chronometers designed for aviators. Today, Breitling distributes its products through more than 200 stores worldwide, e-commerce and wholesale.
Given each country and entity can have their own specific business rules, distribution is complex. What's more, at the heart of their strategy as luxury market players, is customer experience (CX).
Breitling needed an order management solution that would give them precise control over order processing. One that provided the flexibility and extensibility needed to fit their specific requirements.
Find out how Breitling has seen:
an increase of online sales by 20% within 3 months after go live.
an elevated customer experience at every point of contact.
Download the full case study to learn more.
This site is registered on
wpml.org
as a development site.