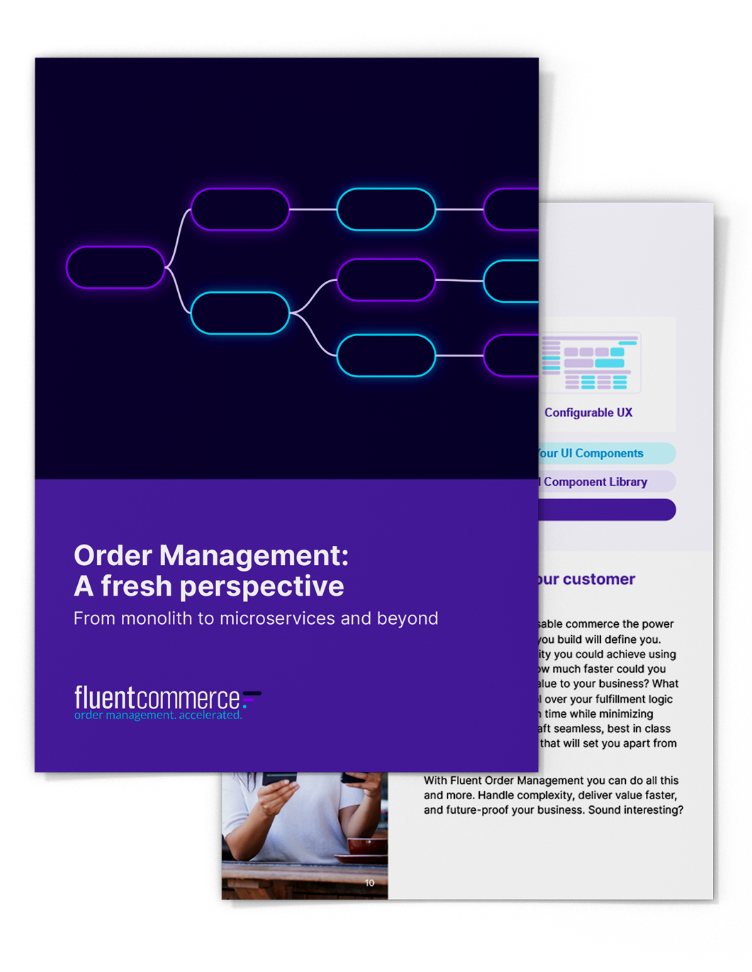 Order Management:
A fresh perspective
Consumer demands are evolving fast. The only constant is change and the rate of change is accelerating quickly. Customers today expect to be able to shop where and when they want. Digital agility is essential.
In order to achieve this, you need a flexible best-of-breed order management system. Learn how Fluent Order Management can give you the digital agility you need to grow your business. Download the report to learn more.
Get your copy
This site is registered on
wpml.org
as a development site.