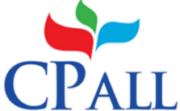 Is adding more stores increasing complexity?
More locations doesn't have to mean more complexity. Brands like Lotus's are using Fluent Order Management to ensure growth doesn't come at a cost to margins or CX.
Here is some information to help you get started on gaining accurate, real-time visibility of all your inventory across your entire network.
LET'S DO THIS
Accelerate Your Order Management
Let us show you a better way to manage omnichannel orders
Request Demo
This site is registered on
wpml.org
as a development site.