There are two key paths to growth. Organic or via acquisition. While organic growth is simpler, a carefully planned acquisition strategy can yield much higher results. In fact, a recent McKinsey report revealed that an organic growth strategy is actually more risky than other approaches. Why? It has lower returns. But interestingly it revealed that not all Mergers Acquisitions (M&A) strategies are equal.
What McKinsey calls a 'programmatic' approach to M&A—a carefully curated series of deals designed to support a specific business objective—is far more likely to lead to strong performance and less risk than "big bang" transactions. But getting mergers right isn't easy. Especially for retailers, wholesalers and manufacturers. You need to unite the business and achieve economies of scale, quickly. What's more, to support a programmatic approach, you need to operationalize the onboarding of new acquisitions, so you can deliver business value faster. A distributed order management system can be key to this success. Surprised?
Let's look at some of the top challenges and the role of an order management system in solving them.
1. Siloed Inventory Data
One of the biggest challenges in any business is knowing what stock you have available to promise your customers. When you acquire another company, that problem multiplies. Suddenly you have stock data spread across multiple legacy systems. So what are your options?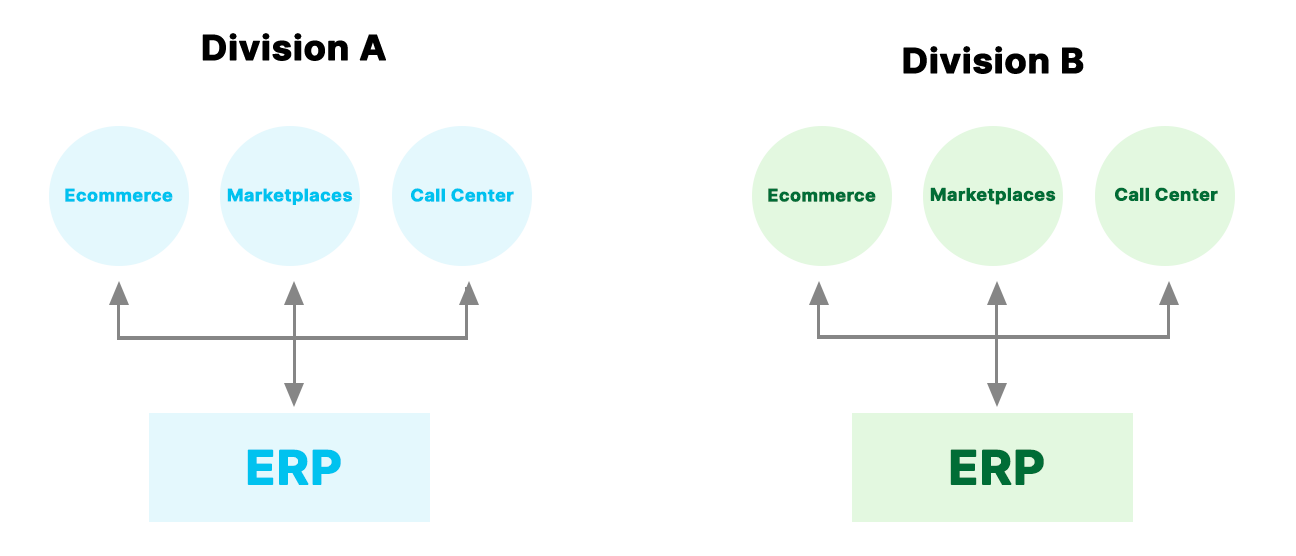 ERP migration is complex and time consuming. Point to point integrations aren't scalable. What you really need is a way to see stock across all your backend systems. That's where a distributed order management system shines. It lets you connect all your systems, so you can get a single view of available stock, faster.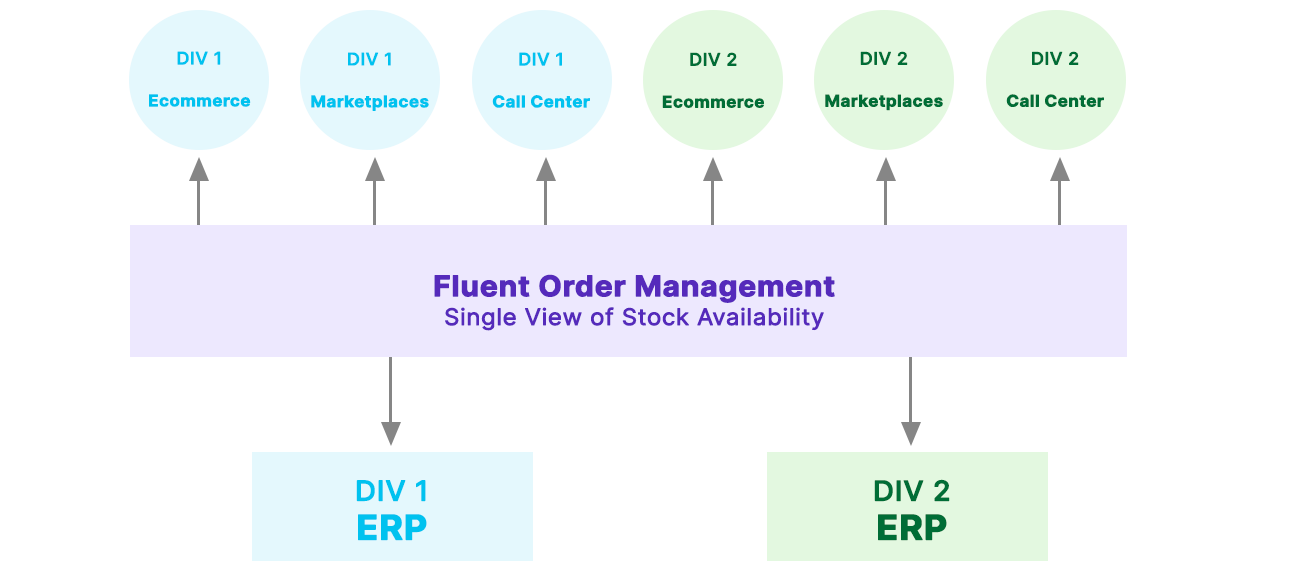 What's more, it allows you to merge sales channels. That way you can streamline operations even further. And for customers? It lets them place a single order across all your divisions or brands. No separate logins required.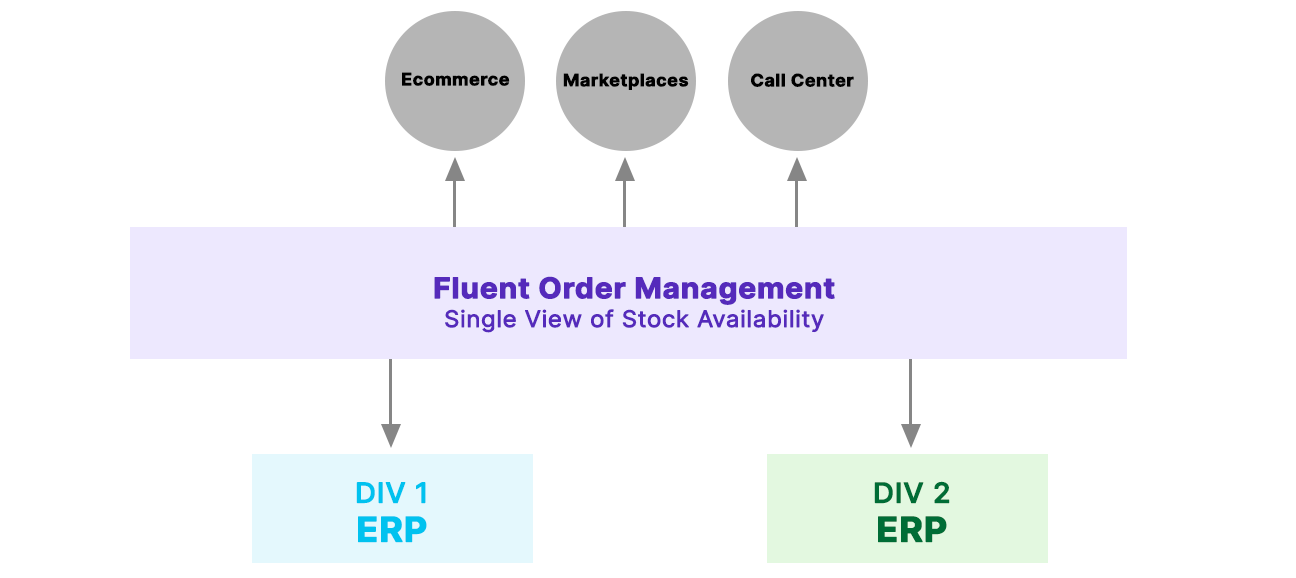 2. No single view of customer order history
Consolidating shared services, like custom service functions, is a key way to reduce costs and extract quick value from a merger. But to make it work you need to provide Customer Service Representatives (CSRs) with a single view of all customer orders. If they have to log into multiple systems to find data, it increases call time. What's more, it leads to an inconsistent customer service experience.
A distributed order management system can provide a single view. It can consume orders from all your online sales channels so that customer service staff can get a 360 degree view of orders—across all divisions and sales channels. That way you can consolidate the customer service function and provide a better customer experience.
3. Order orchestration across divisions
There are three ways to think about this concept. B2C, B2B and multinational fulfillment. Let's explore each:
B2C: Cross Brand/Banner Fulfillment
In this model, you keep separate branded ecommerce sales channels. So customers shop the same way as they did pre-merger. But you leverage all your locations for fulfillment. By using a distributed order management system that has a single view all your stock locations and pickup locations, you can enable convenient options to your customers like:
Cross brand pickup via Ship to Store: Placing an order with one brand and picking it up at a store of another brand
Cross brand returns: Allowing customers to return online purchases to any of your brand stores
B2B: Division Specific Fulfillment
Unified sales channels may sound good in theory, but the fact is, those orders will still be fulfilled by different divisions. At least in the short to mid-term—and possibly longer. Why? It may be that one division's fulfillment processes are a competitive advantage. Or you may standardize most fulfillment processes but still need to accommodate regional or category specific requirements. So how do you take a single order, and have each product fulfilled in the best possible way?
A distributed order management system can help. Here's how:
It can support different fulfillment workflows. This could be by division, product, category, region, or some other factor. That way you can consume orders, split them if needed, and route them to the right division. The customer and your CSRs only have to track a single order, and each line gets sent to the right location for fulfillment.
Multinational Fulfillment
When you have fulfillment operations in multiple countries, it gets complex. Often organizations need tiered sourcing logic. Do you want to ship from the closest location to the customer? A regional hub? Or are there other international restrictions that need to be considered? With a flexible distributed order management system, you configure fulfillment workflows to fit your business. So no matter what your distribution strategy, you can be confident that you'll ship from the right location every time.
Summary
Legacy system integration is never easy. And it can be one of the biggest hurdles to getting a fast ROI on your acquisitions. But with the right strategic approach—using an order management system that can provide inventory and order visibility across disparate systems—you can extract more value, faster. So if organic growth is not enough, and programmatic M&A is a key part of your expansion strategy, consider how a distributed order management system can help fuel your success.
To learn more about Fluent Order Management, schedule a demo today.