Digital Complexity in 2023 and Beyond
How Aussie Retailers Stack Up Globally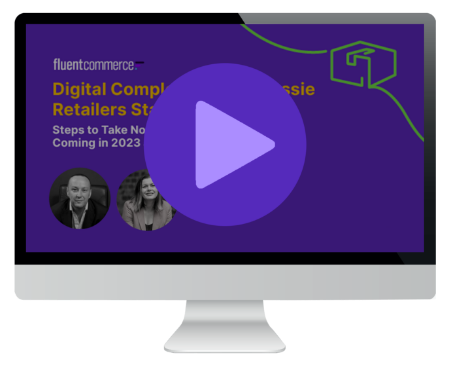 Tune in to this on-demand webinar with Brian Walker, CEO of Retail Doctor Group, as he discusses the increase in digital complexity since the pandemic, and what steps retailers should take now to be ready for changes coming in 2023 and beyond. 
Brian unpacks the results of a recent survey of over 400 retailers from across the globe who were asked how they're managing the exponential increase in complexity and how they're preparing for the next 12 months.
What you'll learn:
The key drivers of digital complexity (globally vs Australia)
How retailers and brands can manage the increase in complexity, flexibly and quickly?
The capabilities retailers and brands need now to future-proof their business
Key trends we should expect to see in 2023 and beyond.
Quick wins that retailers can put in place today to address complexity head-on.
Complete the form for on-demand access.
About Brian Walker
Internationally renowned retail expert and professional speaker Brian Walker, known by many as 'The Retail Doctor', is CEO and founder of leading retail consultancy Retail Doctor Group. They are the Australian elected representative member of Ebeltoft Group, a global alliance of retail experts. Since founding Retail Doctor Group in 2005, Brian has consulted to and advised over 800 retailers, FMCG and franchise businesses, both nationally and internationally.
Brian has been awarded the International Retail Leadership Award and was listed in Vend's Top 50 Global Retail Influencers.
Drawing on his many years of experience in retail senior management and consulting with leading retailers such as The Athletes Foot, Optus, Westfield, National Australia Bank, and Woolworths, Brian Walker has become Australia's most sought-after retail expert, speaker, and media commentator on all aspects of retail.