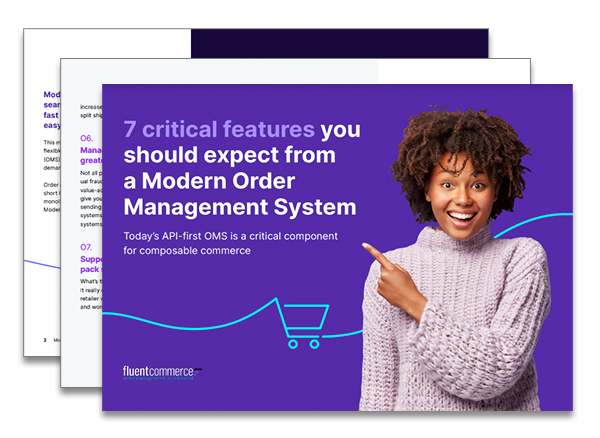 7 Critical Features
You Should Expect from a Modern Order Management System
Overselling? Too many out of stocks? Are you pissing off your customers?
Using your ERP and commerce platform to manage online inventory used to work…. but it doesn't anymore. Top retailers know that in order to thrive, they need something new. 
Order Management Systems (OMS) have evolved in the short history of ecommerce. Early OMSs were monolithic, rigid, and expensive to maintain. But today they're designed to support digital agility. Say goodbye to long, expensive IT projects. 
So what should you look for in a modern order management system? Download this eBook to find out.
 What you'll learn
The history of order management and the rise of an API-first approach

What to look for when evaluating an OMS for your business

The 7 benefits of using a modern OMS—both before and after the 'buy button'
This site is registered on
wpml.org
as a development site.