PRODUCT AVAILABILITY
Get more control over the stock you have Available to Promise
The Product Details Page…
Reimagined
Show customers what you have where, and how and when that can get it
Reduce overselling
Show accurate in-stock positions updated in near real-time to reduce overselling.
Reduce stockouts
Make store stock available online so you're in stock more often.
Offer convenient pickup
Show accurate lead times for in-store pickup.
Optimize recommendations
Recommend items in stock at the same location to reduce split shipments.
Reserve stock that's in the cart
Put a soft hold on stock once it's in the cart so it's still available when your customer checks out.
Accept backorders and preorders
Promise against inbound or in-transit inventory so you capture the sale.
Show local availability
Let customers see what's in stock at all local stores.
Offer loyalty perks
Show custom availability or shipping options based on loyalty status.
DISCOVER
More Features & Benefits
Order Management
Automate order management across all your systems and processes.
Learn More →
Omnichannel Orchestration
Now you can orchestrate everything. Orders, inventory, and more.
Learn More →
Global Inventory
Power your business with the ultimate enterprise inventory hub.
Learn More →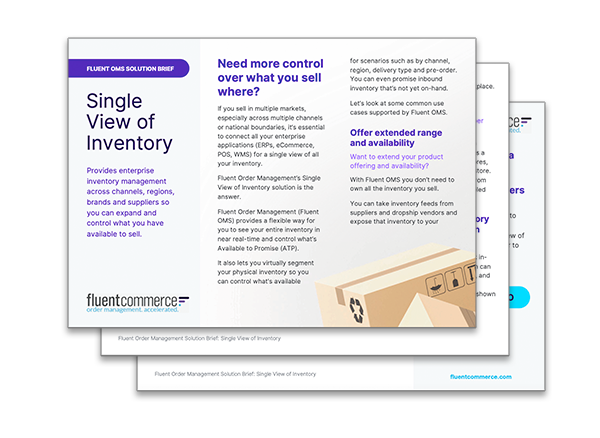 Get support for your project
Need to build a business case? Or drive multi-department funding?
Here are some key stakeholders to help you.
CONTACTEZ-NOUS
Optimisez votre gestion des commandes
Vous avez un projet omnicanal ? Discutons-en.
Demander une Démo
This site is registered on
wpml.org
as a development site.