Register for the webinar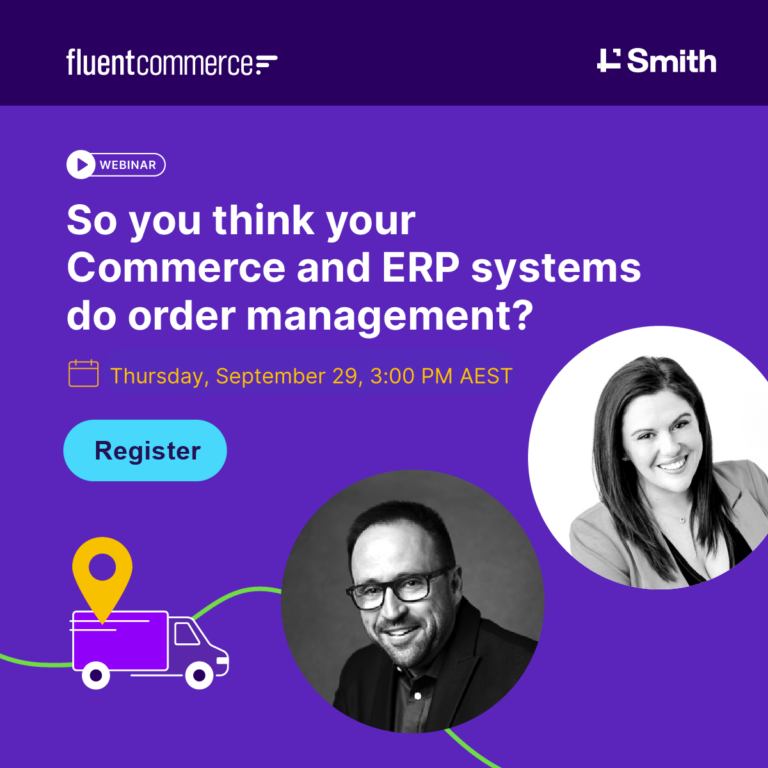 As businesses grow and become more complex, so does your inventory, and your order fulfillment strategy. And while your ERP and Commerce platform are great at supporting many functions, their basic configuration rules are no longer cutting it. Your customers aren't getting the experience they deserve and your order fulfillment isn't as profitable as it could be.
Join Chad Hooker, VP, Global Channel & Alliances at Fluent Commerce, and Liz Duggan, SVP Commerce & Digital Solutions at Smith Commerce as they explain:
The gaps when using an ERP and/or Commerce platform for order management

How to bridge those gaps 

How order management—or the lack thereof—affects every step of the customer journey

The cost of not investing in flexibility
Register today for this webinar!
This site is registered on
wpml.org
as a development site.