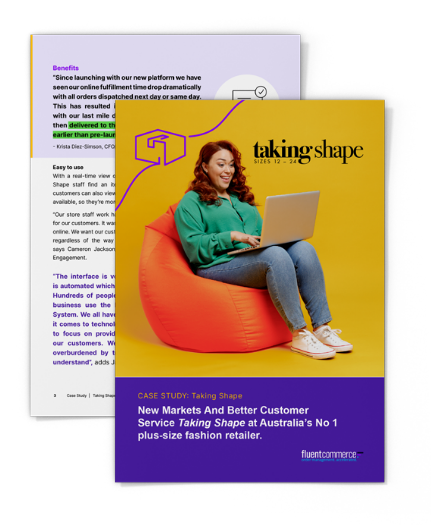 Taking Shape expands globally and launches on marketplaces
And Customer Service? Never been better.
In 2019 Taking Shape made a decision to implement Fluent Order Management. Since then they have:
Want the full story? Download the free Case Study today.
This site is registered on
wpml.org
as a development site.