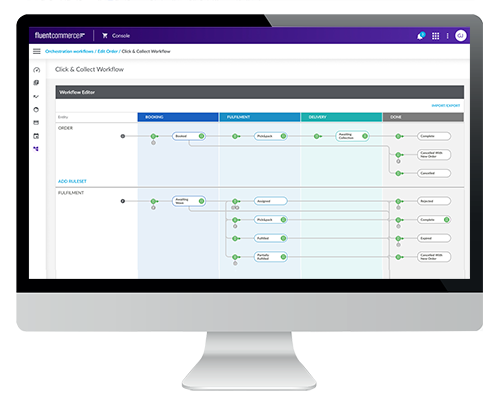 Hi there, let's do this!
Just fill out the Short Demo Survey and we'll get the process started.
If you need inspiration for top challenges, check out the list below.
Top challenges solved by Fluent Order Management:
Inventory Accuracy
Available to Promise in each channel/market/region (virtual inventory segmentation, buffer/safety stock management, etc.)
Optimal sourcing across many locations (DCs, 3PLs, Drop Ship Vendors, Stores, etc.)
Fulfillment process automation
Split shipment management
Ship from Store or Click & Collect / Buy Online Pickup In-Store (BOPIS)
Drop ship order management
Multinational fulfillment
Multi-brand or multi-banner order management (and growth through acquisition)
Returns
This site is registered on
wpml.org
as a development site.