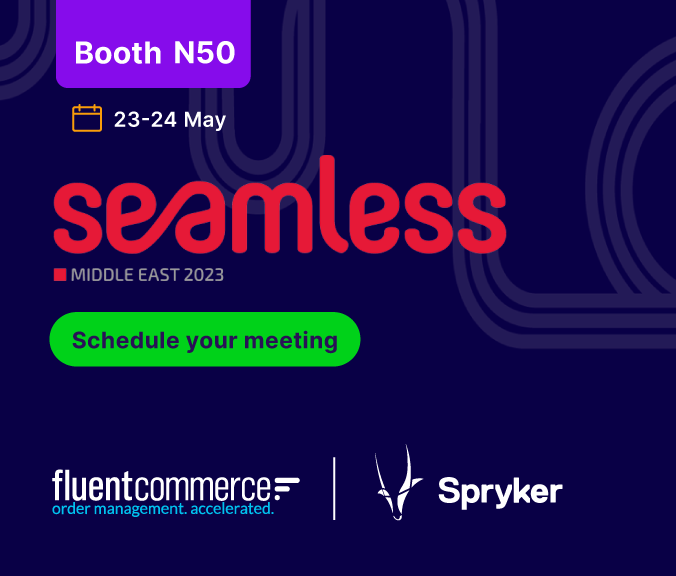 Request a meeting with our inventory experts
May 23-24 | Dubai World Trade Center
We are delighted to attend Seamless Middle East 2023 in Dubai with our partner Spryker.
Come and join us booth N50! 
Book a meeting with our team to learn how Fluent Order Management can help you reduce overselling, underselling, and save big on your fulfillment costs.
Get accurate real-time inventory visibility… at scale
Give you more control over what you sell where
Optimize sourcing and allocation
Manage split shipments and order consolidation
Increase your margin on every order
Fill out the form and we'll be in touch to confirm a date and time.
By filling in this form, you agree for your contact details to be shared with Fluent Commerce & Spryker and you confirm you have read Fluent Commerce's Privacy Policy.
This site is registered on
wpml.org
as a development site.