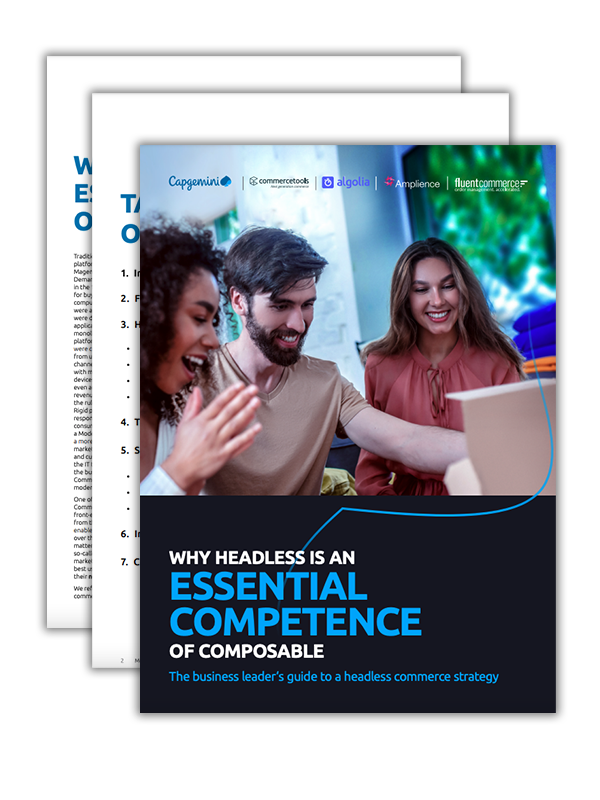 Why Headless is an Essential Competence of Composable
The Business Leaders Guide to a Headless Commerce Strategy
The rules of engagement and the world of commerce have changed, so to it, the technologies that support it. Monolith platforms no longer cut it. Which is why there's a shift to headless commerce. But what is headless commerce? This Playbook discusses considerations business teams must make for a Modern Commerce Architecture including:
5 business benefits of headless commerce
Choosing a front-end
Capabilities needed in the commerce solution
What a migration from monolith to Modern Commerce Architecture looks like
Download the playbook to find out the answers!
By filling in this form, you agree for your contact details to be shared with the companies that contributed to the writing of this playbook and you confirm you have read Fluent Commerce's Privacy Policy.
This site is registered on
wpml.org
as a development site.