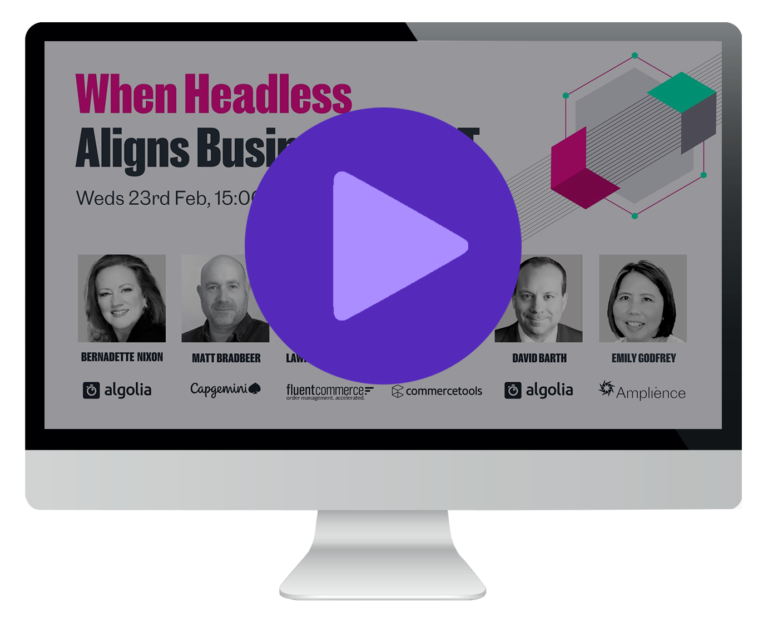 When Headless Aligns Business and IT
MACH, Composable and Headless Commerce are all recognized terms in today's world. For many leading ecommerce businesses, these subjects are now a top priority. As the pandemic has highlighted, the need to pivot quickly to market changes and keep their customers engaged, is greater than ever before.
Bernadette Nixon, CEO of Algolia chairs a panel discussion, with experts from Algolia, Amplience, Capgemini, commercetools and Fluent Commerce to discuss the transition to Composable Commerce:
What is behind the concept and philosophy of Composable Commerce?
How does MACH (Micro-services, API-First, Cloud Native SaaS, Headless) fit in?
The (internal) challenges you could face
How to prepare and align your IT and Business teams
Some success stories of this approach
Complete the form for instant access to the replay.
This site is registered on
wpml.org
as a development site.