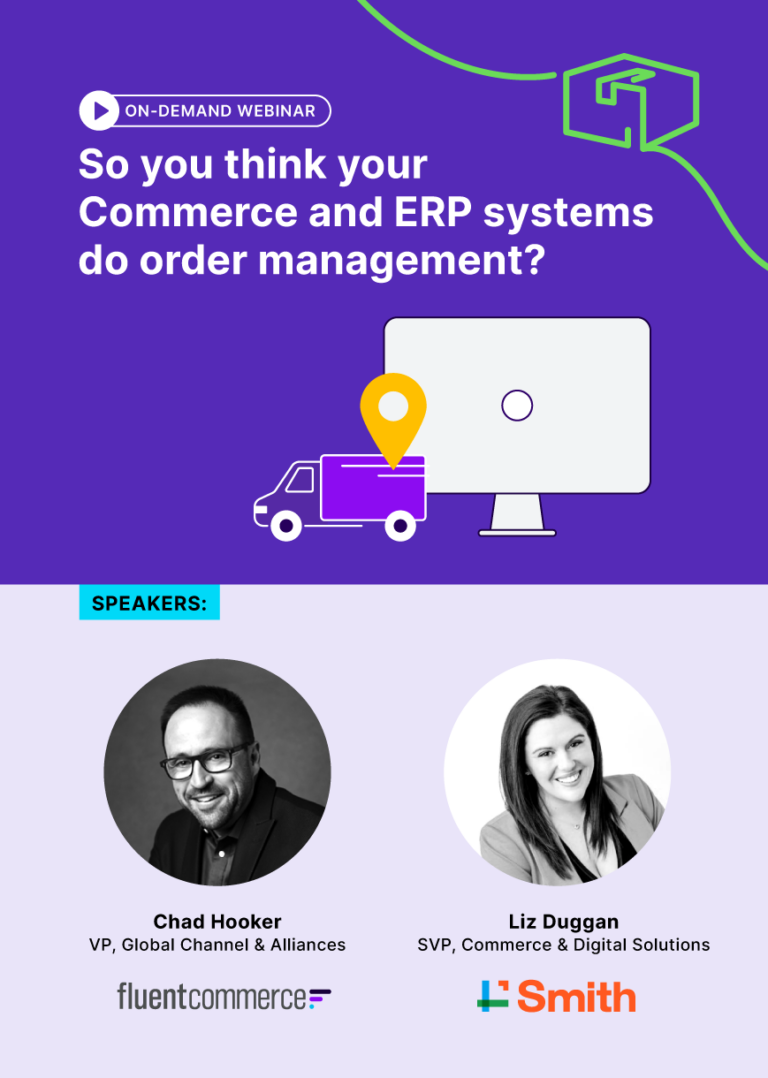 So you think your Commerce and ERP systems do order management?
As businesses grow and become more complex, so do your order management challenges. And while your ERP and Commerce platform are great at supporting many functions, the basic configuration rules are no longer cutting it. 
Hear Chad Hooker, VP, Global Channel & Alliances at Fluent Commerce and Liz Duggan, SVP Commerce & Digital Solutions at Smith Commerce discuss:
The gaps when using an ERP and/or Commerce platform for order management

How a distributed order management system can help bridge those gaps 

How order management—or the lack thereof—affects every step of the customer journey

Why flexibility is so important in today's landscape
Complete the form for on-demand access.
By filling in this form, you agree to be contacted by Smith Commerce and Fluent Commerce and you confirm you have read Fluent Commerce's Privacy Policy. In addition, your contact details may be shared with Smith Commerce and Fluent Commerce, to offer you comprehensive business solutions.
This site is registered on
wpml.org
as a development site.