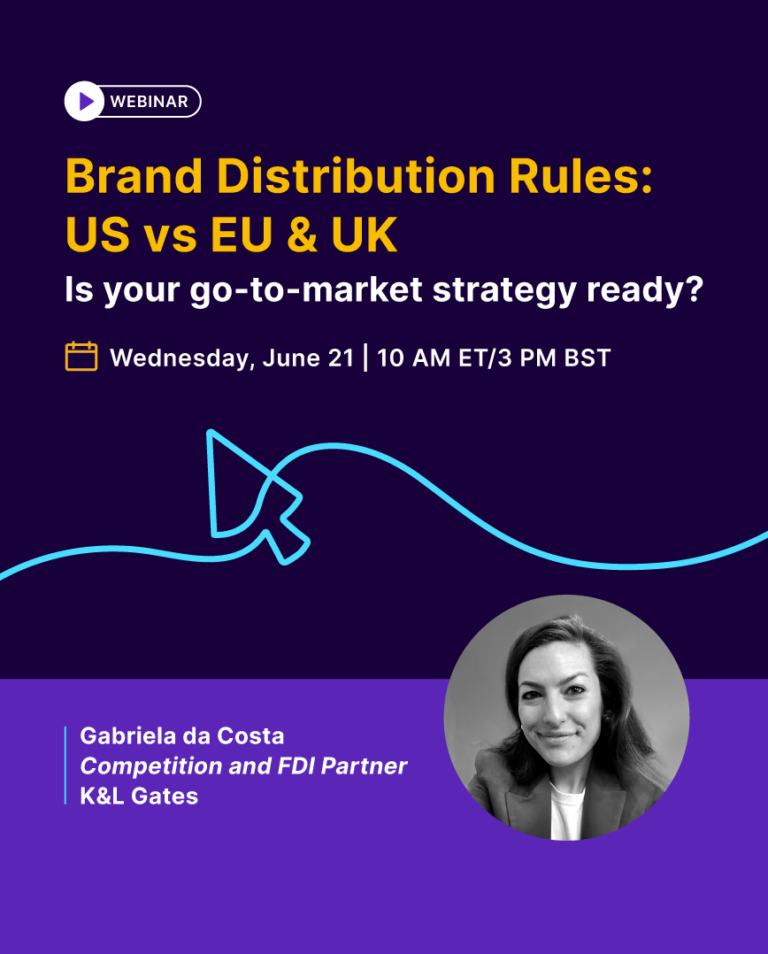 Brand Distribution Rules:
US vs EU & UK 
Is your go-to-market strategy ready?
As you expand into new markets, it's important to get your pricing and distribution strategy right. In this webinar, Gabriela da Costa, Competition and FDI Partner from K&L Gates, will share best practices and ways to protect your brand.
Join us to learn:
The differences in brand distribution rules between the US and the EU and UK
How to legally restrict the sale of products
Price monitoring software best practices in each region
The rules around dual distribution models
Best practices when expanding from D2R to D2C
Don't miss this one—register today!
This site is registered on
wpml.org
as a development site.