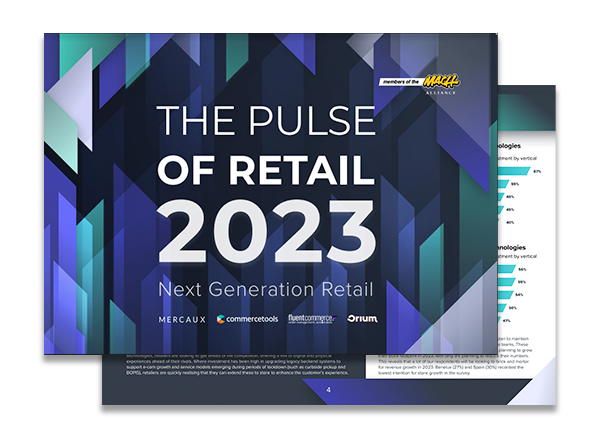 The Pulse of Retail 2023
Next Generation Retail
New year. Time for new investments to drive results. Benchmark your 2023 digital transformation plans against 500+ leading retailers. The Pulse of Retail 2023 was commissioned by Fluent Commerce, Mercaux, commercetools, and Orium.
Download the report to explore:
The sentiments and roadmap for senior retailers over the next year
The most popular next gen technologies currently in "planning" phase
How your peers are reacting to recessionary pressures
What technology investments your peers are prioritizing this year
Get your copy
This site is registered on
wpml.org
as a development site.