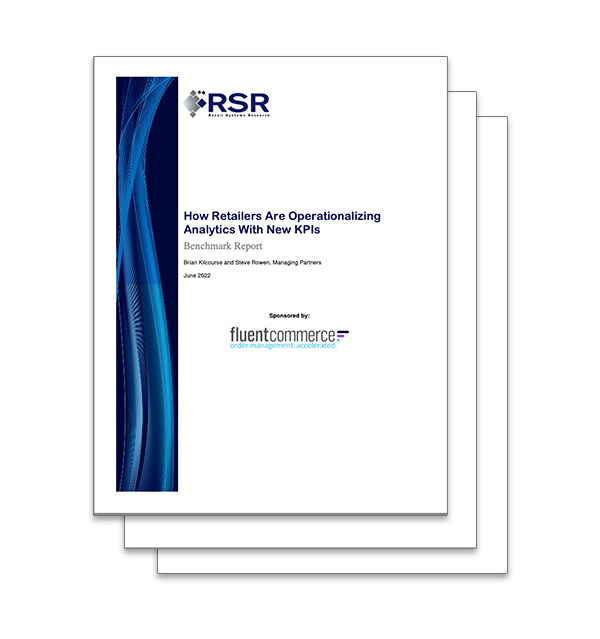 Report: How Retailers Are Operationalizing Analytics With New KPIs
From Retail Systems Research
Retail continues to evolve to meet demands of today's customer—but that means you need to track the right metrics in order to make decisions. Do you have the proper tools to track and interpret the data? The old ways of measuring success won't cut it anymore.
What do retailers need in today's world? A new breed of Key Performance Indicators (KPIs). Get free access to this report to find out how retailers are planning—and investing—for these new tools.
Key findings include:
52% of retailers strongly agree that management is "constantly looking for new ways to measure performance"
72% of retailers said that "data siloed in disparate systems" is the top operational challenge they face
The stronger a retailer's sales performance is, the more likely they are to trust in the power of data
The top 2 business challenges that companies face are:

Their competition is more agile
They are unable to react quickly to disruptions or changes in demand
Get your copy
This site is registered on
wpml.org
as a development site.