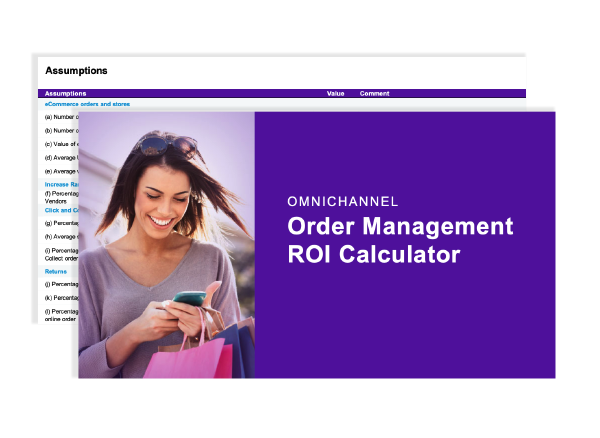 Omnichannel Order Management ROI Calculator
Build a business case for order management
Need to build a business case for a retail distributed order management system? Here's a calculator to get you started.
Pre-populated with industry data, it covers five key areas of the omnichannel customer experience:
Increased Range and Availability Online
Click and Collect
Omnichannel Returns
Customer Service
In-Store Out of Stock Recovery
We hope you find it useful.
This site is registered on
wpml.org
as a development site.