K5 Masterclass: Building a customer-obsessed tech stack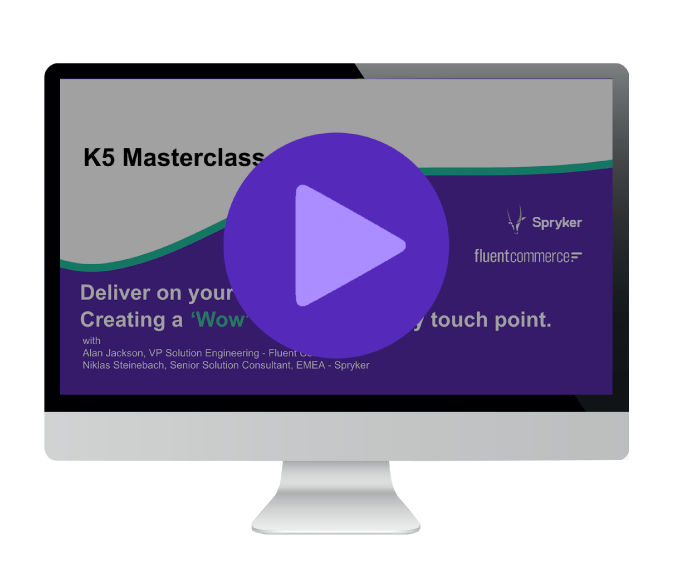 Empowered digital consumers, changing market dynamics and a constant increase in sales and distribution channels are both – a huge potential but also an unprecedented challenge for B2C and B2B companies.
Legacy tech stacks and short-term strategies simply focussing on extracting value from customers are bound to fail.
Sustainable growth can only happen if companies center their operations on customers and how to deliver value to them. The technical pre-requisite? Front and back end systems that are fully aligned, agile and ready to scale.
Listen to Niklas and Alan as they discuss the importance of building a composable, customer-obsessed, future-proof Commerce and Order Management tech stack that delivers and excels at every single touch point.
Complete the form for on-demand access.
By filling in this form, you agree for your contact details to be shared with Fluent Commerce & Spryker and you confirm you have read Fluent Commerce's Privacy Policy.
This site is registered on
wpml.org
as a development site.