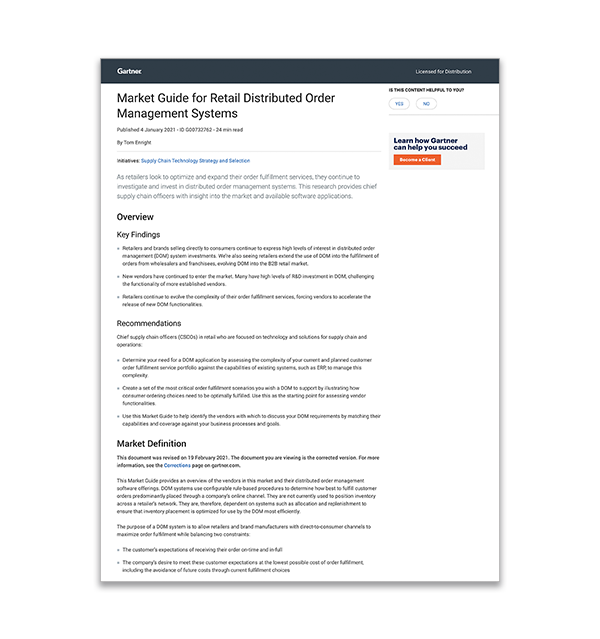 Gartner® Report
2021 Market Guide for Retail Distributed Order Management Systems
Retailers continue to evolve the complexity of their order fulfillment services. And as retailers look to optimize and expand their order fulfillment services, they continue to investigate and invest in distributed order management (DOM) systems.
This Market Guide from Gartner® provides an overview of the vendors in this market and their distributed order management software offerings, including the key components of a distributed order management system.
This report is no longer available, but you may be interested in the Gartner Report: Best Practices for Selecting Retail Distributed Order Management Systems.
This site is registered on
wpml.org
as a development site.