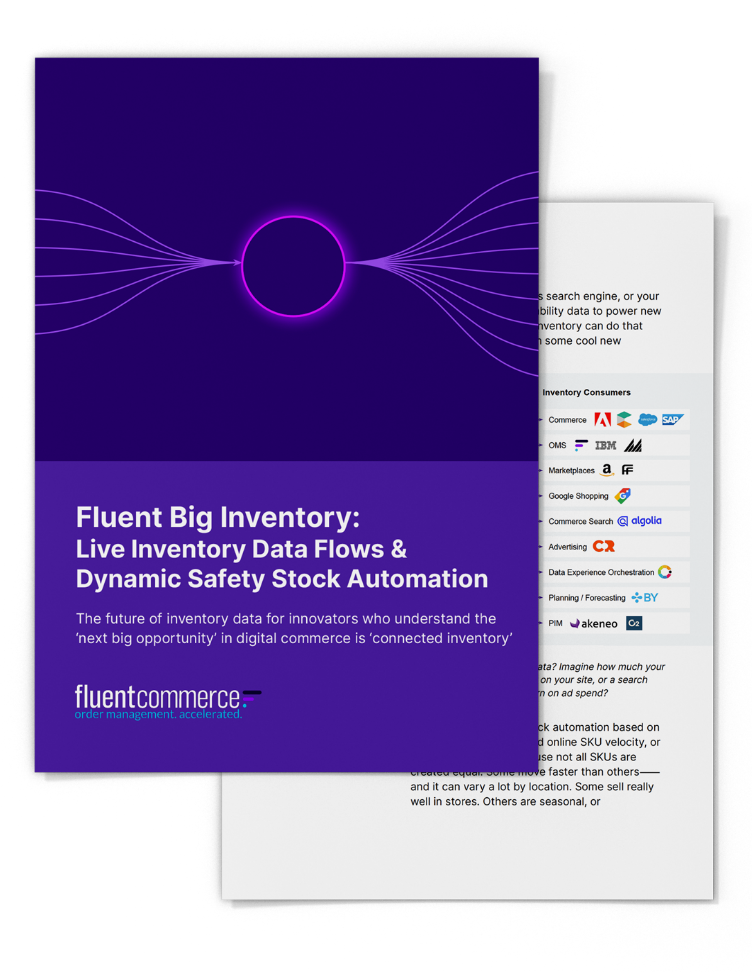 Fluent Big Inventory
Live Inventory Data Flows & Dynamic Safety Stock Automation
Digital commerce has exploded. Today, more systems need access to your inventory availability data than ever before. There are new sales channels⸺think marketplaces, new countries, new brands, search, and social channels⸺that all require up to date inventory availability.
Meanwhile, your business is demanding new fulfillment offerings, new experiences, enhancements to existing offerings….. the list goes on. All powered by inventory data.
Download the eBook to explore the business impacts of fast, intelligent processing of inventory data at scale with Fluent Big Inventory.
This site is registered on
wpml.org
as a development site.