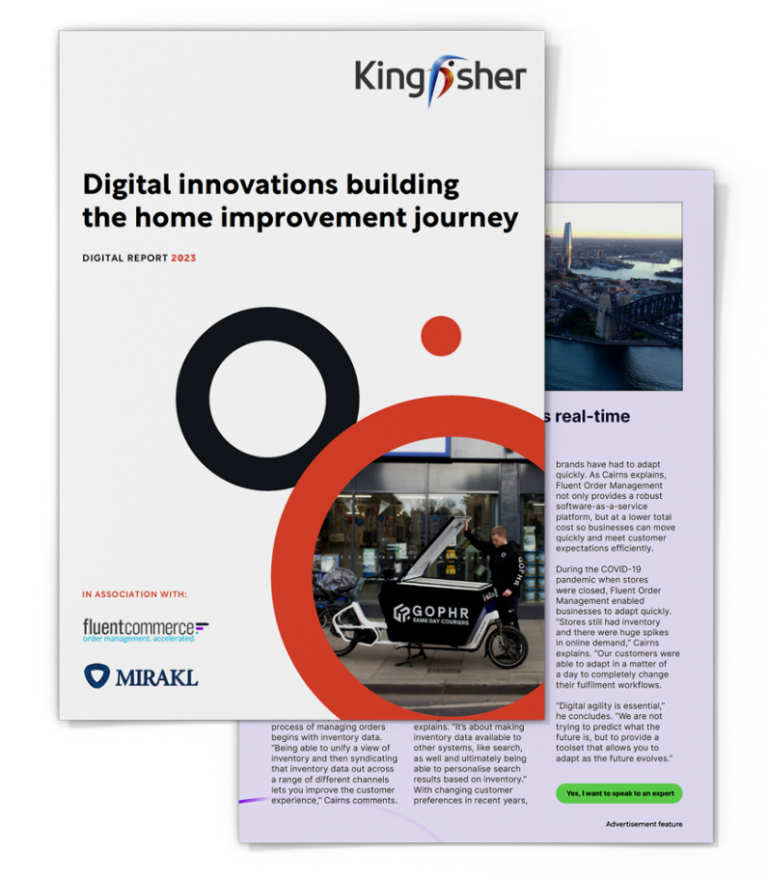 Digital Report: Kingfisher - Building The Home Improvement Journey
Kingfisher implements digital innovation to improve the customer experience
Kingfisher PLC is an international home improvement company with over 1,500 stores in eight countries across Europe. Their retail banners include B&Q, Castorama, Brico Dépôt, Screwfix, TradePoint and Koçtaş.
In 2021, Kingfisher PLC reported 158% YoY growth in web sales alone. But with the growth came complexity across their networks.
McKinsey consulting firm states – offering a compelling omnichannel experience is no longer a luxury but a requirement for survival. So Kingfisher PLC embarked on a digital innovation journey.
Kingfisher PLC is now more agile and "embracing e-commerce and data" to provide the best experience for their customers.
Find out more about the role of Fluent Order Management in this innovation journey. Hear first-hand from JJ Van Oosten, Former Chief Digital and Technology Officer, Kingfisher PLC.
Download report today. 
This site is registered on
wpml.org
as a development site.