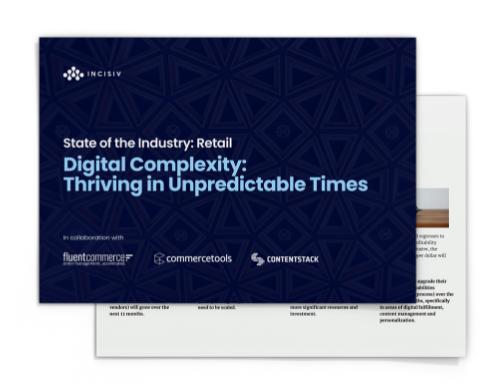 Digital Complexity: Thriving in Unpredictable Times
State of the Industry: Retail
The pace and complexity of digital retail is rising rapidly but most brands are unprepared to deal with market conditions. Less than half of retailers believe they can effectively manage all aspects of their digital operations over the next twelve months.
In order for your business to succeed, you need to evaluate your omnichannel strategy—specifically in the areas of digital fulfillment, content management, and personalization.
Download the report to learn more.
This site is registered on
wpml.org
as a development site.