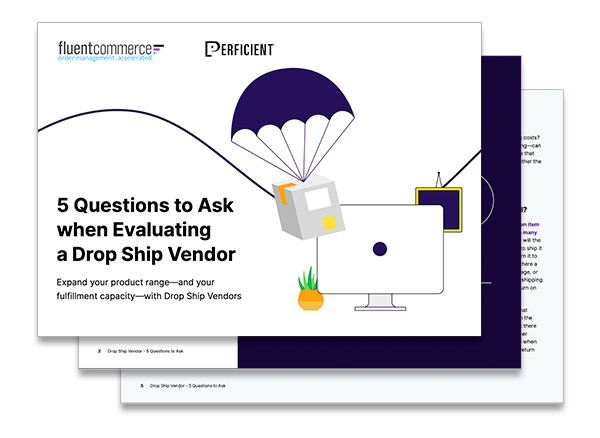 5 Questions to Ask when Evaluating a Drop Ship Vendor
Expand your product range—and your fulfillment capacity—with Drop Ship Vendors
Consumers are expecting more. More variety, more flexibility and faster turnaround times when they place orders.
As brands and retailers look to not only retain current customers but expand their shopper base, Drop Ship Vendors (DSVs) play an important role. Together with our partner Perficient, we will help you make sure you choose the best DSVs for your business by asking these important questions first.
Download the free eBook.
This site is registered on
wpml.org
as a development site.