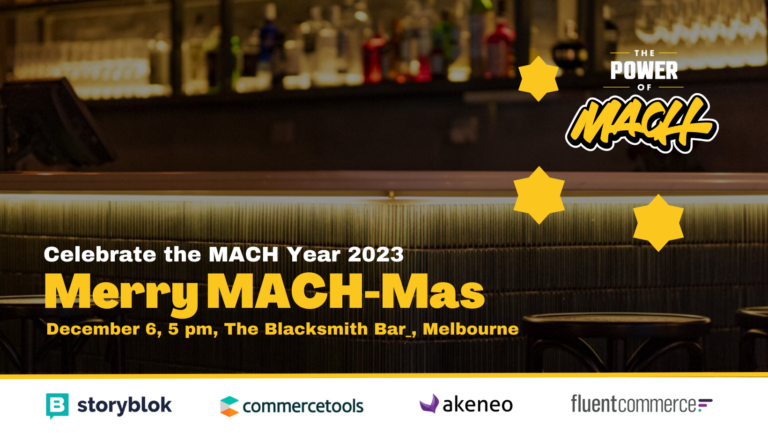 YOU'RE INVITED
Merry MACH-mas Party 2023!
Hey there!
We're so excited to have fun with you at the Merry MACH-Mas Party soon!
Register now and meet us at The Blacksmith Bar (69 Swan Street, Richmond VIC 3121) on Dec 6 from 5pm.

Who is this event for?
Everyone who creates, delivers, uses or is interested in MACH technology. All industries are welcome!
This site is registered on
wpml.org
as a development site.