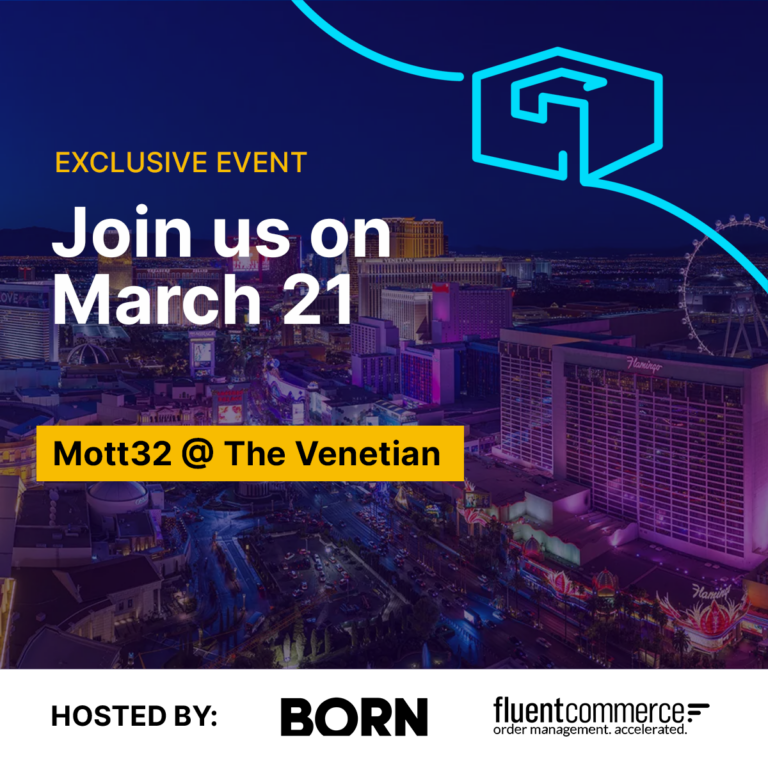 Join us for an exclusive event
March 21 @ 7:45 pm | Mott32
Join Fluent Commerce and BORN Group for an evening filled with great conversation, food and drink at one of The Venetian's top restaurants.
The reception will be held in a space that is the best of both worlds—exclusive to our group yet in the middle of all the action.
We hope you'll join. Fill in the form to save your seat and we will be in touch to confirm.
Location: Mott32, located in The Venetian
Date / time: Tuesday, March 21 @ 7:45 pm
Dress code: Smart casual; jackets not required
By filling in this form, you agree for your contact details to be shared with Fluent Commerce & BORN Group and you confirm you have read Fluent Commerce's Privacy Policy.
This site is registered on
wpml.org
as a development site.