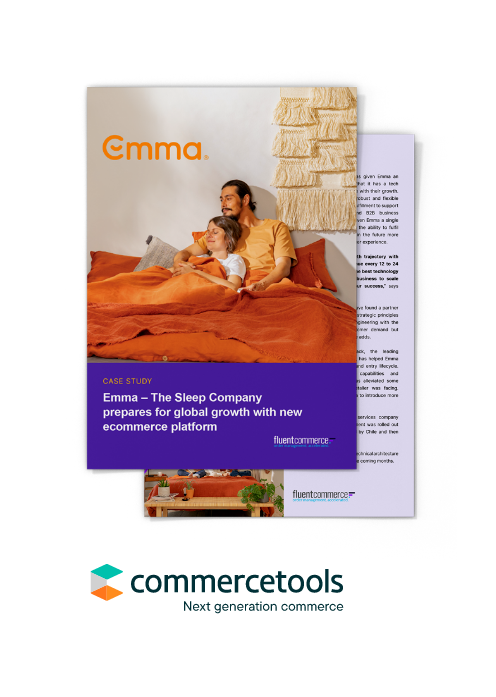 Emma replaces outdated legacy system with new technology stack to support future growth
Get the case study to learn more
Since Emma replaced their unreliable legacy system with their new Commerce Operating System (EmmaCOS), a composable commerce architecture comprising of commercetools, Contentstack and Fluent Commerce, they now have:
A single view of inventory across all systems, locations, and regions
Scalable, flexible OMS that supports growth for direct-to-consumer and B2B customers
Confidence in future growth goals
Better customer experience—from pre-purchase to returns
And much more…
Find out more about Emma's headless technology approach and plans to disrupt the entire sleep industry – download our case study today.
We use cookies on our website to give you the most relevant experience by remembering your preferences and repeat visits. By clicking "Accept All", you consent to the use of ALL the cookies.
.
Privacy & Cookie Settings
This site is registered on
wpml.org
as a development site.