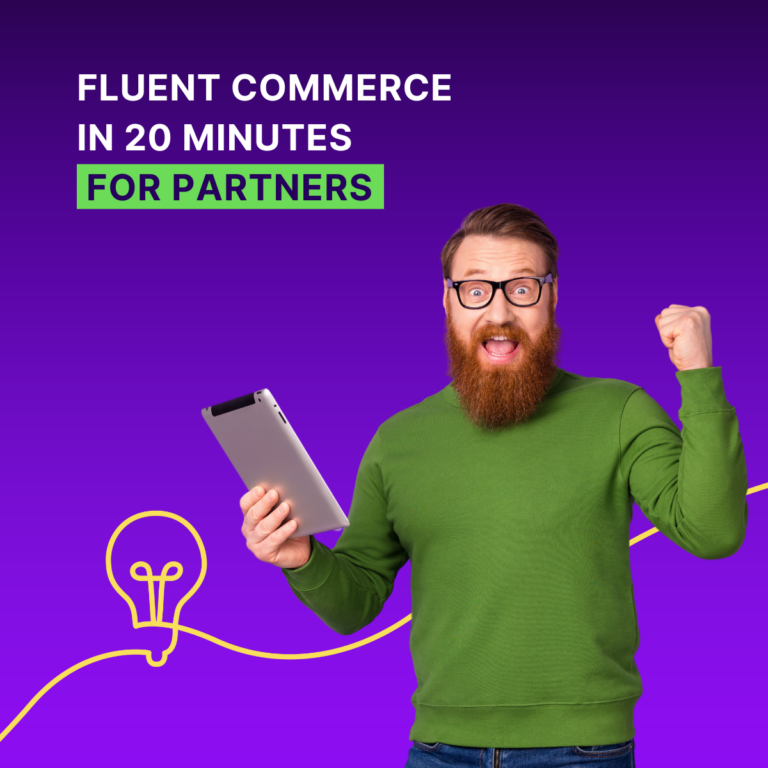 Fluent Commerce in 20 Minutes
Part 2 - Order Orchestration
Join us for Part 2 of 'Fluent Commerce in 20 Minutes for Partners'. A series of quick 20-minute sessions designed to equip you with the necessary knowledge and talking points to initiate an OMS sales discussion successfully.
The upcoming session is scheduled for Wednesday 22nd November at 2.30 pm AEDT / 11.30 am SGT. 
In this part of the series, we are focusing on Order Orchestration. The powerful tool that can help retailers get more control over every step in their fulfillment logic.
Register for your spot today!
This site is registered on
wpml.org
as a development site.