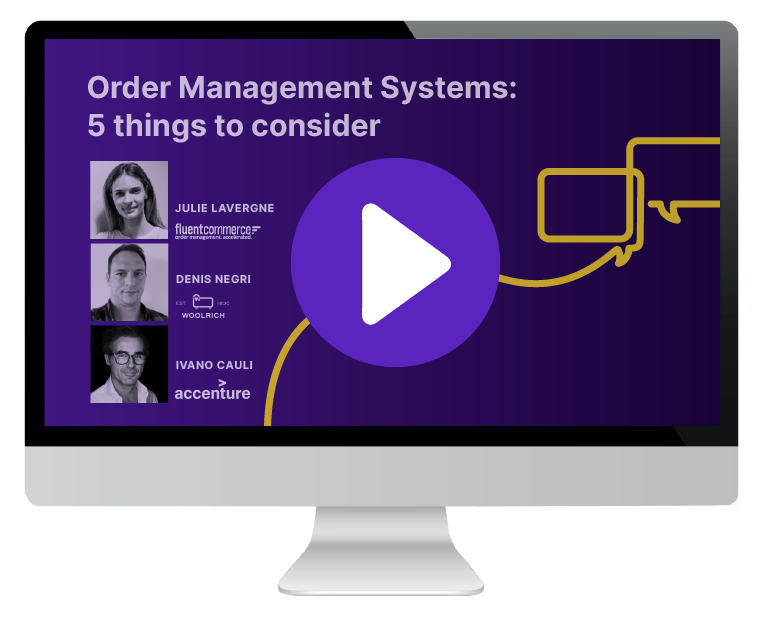 Order Management Systems: 5 things to consider
With Woolrich and Accenture
Do you need better inventory accuracy? Need a better way to manage Ship from Store? Or manage returns?
If so, watch the replay to hear insights from Denis Negri, OmniChannel Operations Manager at Woolrich. With experts from Accenture and Fluent Commerce, they discussed the things to consider when choosing a new Order Management System, including:
Complete the form for instant access to the replay of this webinar.
By filling in this form, you agree to be contacted by Accenture and Fluent Commerce and you confirm you have read Fluent Commerce's Privacy Policy. In addition, your contact details may be shared with Accenture and Fluent Commerce, to offer you comprehensive business solutions.
This site is registered on
wpml.org
as a development site.