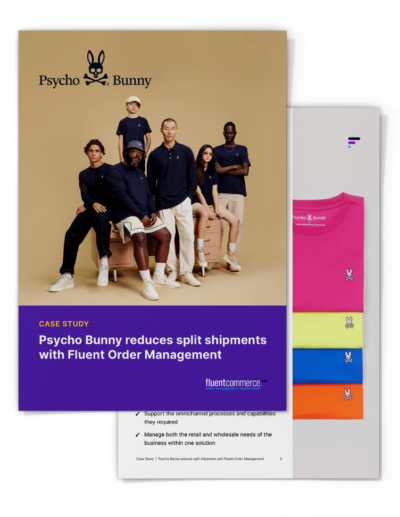 Case Study: Psycho Bunny
Psycho Bunny reduces split shipments with Fluent Order Management
Psycho Bunny was founded in 2005 with an eye towards perfecting the polo. The brand has grown—both expanding their products and their store footprint from Canada into the United States.
However, their outdated tech stack would not allow them to scale up. They chose to do a full digital transformation—including a new Order Management System that would allow for rapid growth.
Now, Psycho Bunny is ready for more growth and has seen:
33% reduction in average time to deliver
93% reduction in short shipments
50%+ reduction in split shipments
Download the full case study to learn more.
This site is registered on
wpml.org
as a development site.