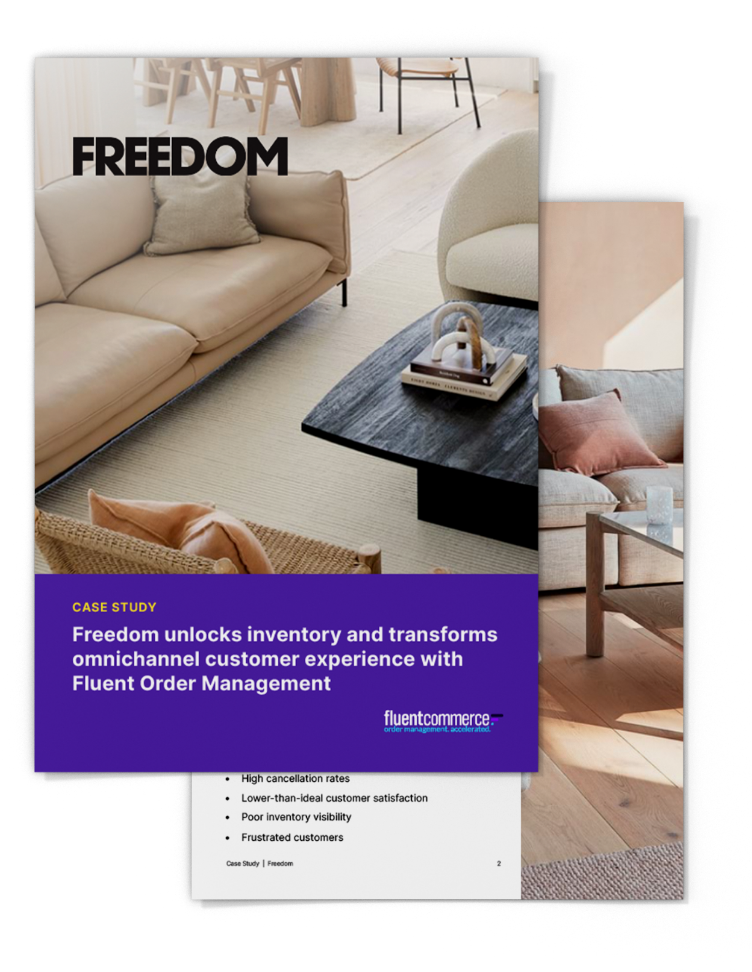 Case Study: Freedom
How Freedom reduced order cancellations by 85% within days
Freedom has unlocked inventory and transformed their omnichannel customer experience with better inventory data and improved order fulfillment processes. 
Discover what they did to: 
Reduce cancellation rate by 85% 

Increase their stock accessibility by 10x 

Go from 5 fulfillment centers to 62

Grow home delivery on homeware orders from 55% to 65%
Are you ready to find out more? 
This site is registered on
wpml.org
as a development site.