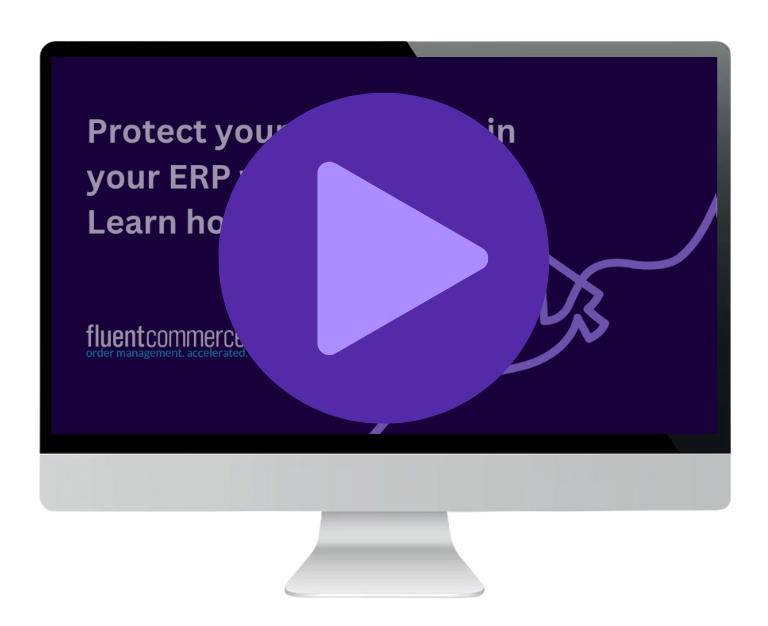 Protect your investment in your ERP with OMS... Learn how!
It's now more complex than ever with ever-changing consumer demands, supply chain and omni-channel offerings. ERPs struggle with real-time inventory calls, so all you see is a stale picture of inventory. This leads to canceled orders, upset customers, lost sales and reduced profit margins.
Over the years you've invested heavily in your ERP and customised it. Making changes is time consuming and it can be difficult to adapt. How can an OMS help?
A modern Distributed Order Management System works with your ERP to improve inventory visibility and optimize order fulfillment.
This composable approach can give your teams flexibility to adapt at speed for today and tomorrow.
Watch this on-demand webinar with Jamie Cairns, CSO Fluent Commerce and Casper Rasmussen, Global SVP of Technology at Valtech as they cover:
Key differences between ERP and OMS
3 benefits of augmenting your ERP with an OMS
Why composable matters—preparing for tomorrow
How to extend and leverage your ERP system—not rip and replace
A customer led approach to implementation
Complete the form for on-demand access.
By filling in this form, you agree to be contacted by Fluent Commerce and Valtech SE and you confirm you have read Fluent Commerce's Privacy Policy. In addition, your contact details may be shared with Valtech SE to offer you comprehensive business solutions