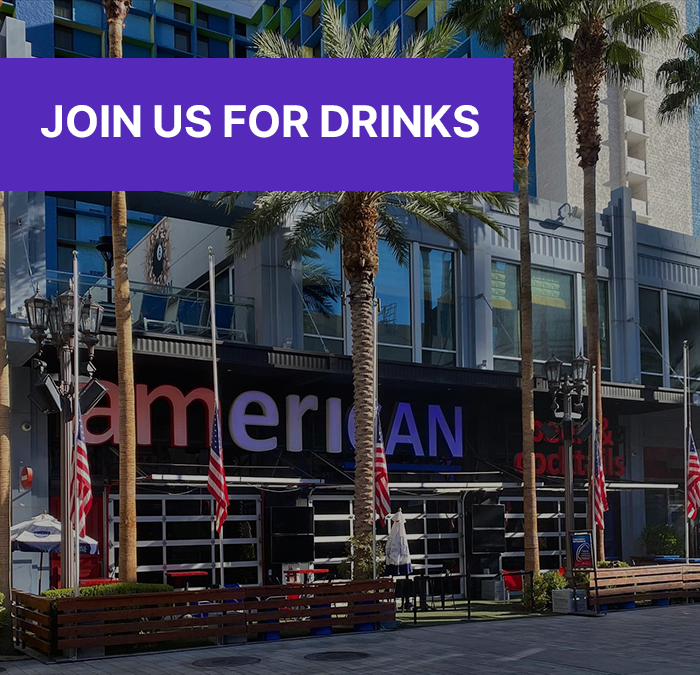 Join us for drinks at ameriCAN
Tuesday, March 29 | 8-10 PM
Join the Fluent Commerce team to wrap up a successful Shoptalk 2022!
Meet us and other select partners at ameriCAN beer & cocktails for a nightcap, games and to cheers in-person.
Fill out the form to save your spot!
Date: Tuesday, March 29
Time: 8:00 – 10:00 PM
Location: ameriCAN
Located at the LINQ Promenade
3545 Las Vegas Blvd. S.
Las Vegas, NV 89109
This site is registered on
wpml.org
as a development site.