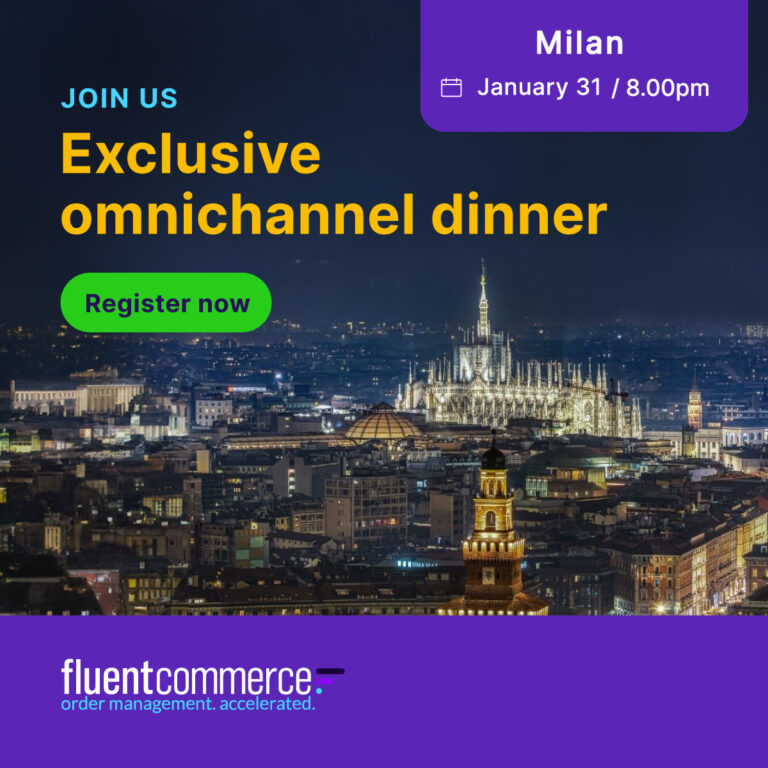 Exclusive Omnichannel Dinner in Milan - Second edition
Wednesday January 31 | Milan
Join us for our second exclusive "Omnichannel Excellence" C-suite dinner on 31st January, 2024 in Milan.
On this occasion, Rob Shaw, Managing Director of Fluent Commerce, will be your host. He will share his expertise in order management and digital strategy.
A perfect occasion for you to network with like-minded peers and have informal conversations at the great venue, Morelli Ristorante, in the city center of Milan.
Don't miss the opportunity to enjoy "The Chef's Table" experience: you will be able to watch the cooks at work, follow the rhythms of the kitchen and the dynamics of the brigade, learn the secrets behind each dish and dine in a relaxed and informal setting around the ancient wooden table.
Date: Wednesday 31st January 2024
Time: from 8.00pm to 10.00pm
Location: Morelli Ristorante, Via A. Fioravanti 4, 20154 Milano
"By filling in this form, you agree to be contacted by Fluent Commerce and you confirm you have read Fluent Commerce's Privacy Policy."
This site is registered on
wpml.org
as a development site.