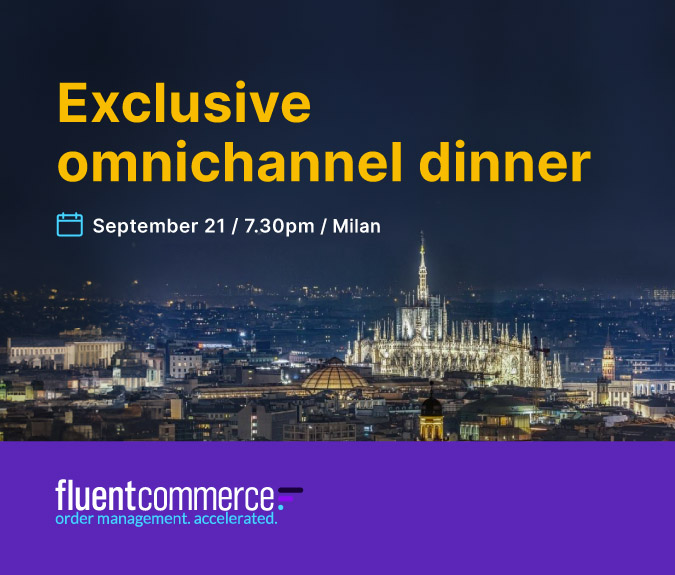 Exclusive Omnichannel Dinner in Milan
Thursday September 21 | Milan
Join us for an exclusive "Omnichannel Excellence" C-suite dinner on 21st September in Milan.
You'll be in great company with the likes of:
Igor Castellini, CIO at MediaWorld – who will share insights on how to elevate omni-channel strategy and customer experience.
Graham Jackson, CEO at Fluent Commerce – who will share his expertise in order management and digital strategy.
And more…
A perfect opportunity for you to network with like-minded peers and have informal conversations at the great venue, the Manzoni, in the city center of Milan.
Date: Thursday 21st September
Time: from 7.30pm to 10.00pm
Location: The Manzoni, Via Alessandro Manzoni, 5, 20121 Milano
"By filling in this form, you agree to be contacted by Fluent Commerce and you confirm you have read Fluent Commerce's Privacy Policy."
This site is registered on
wpml.org
as a development site.