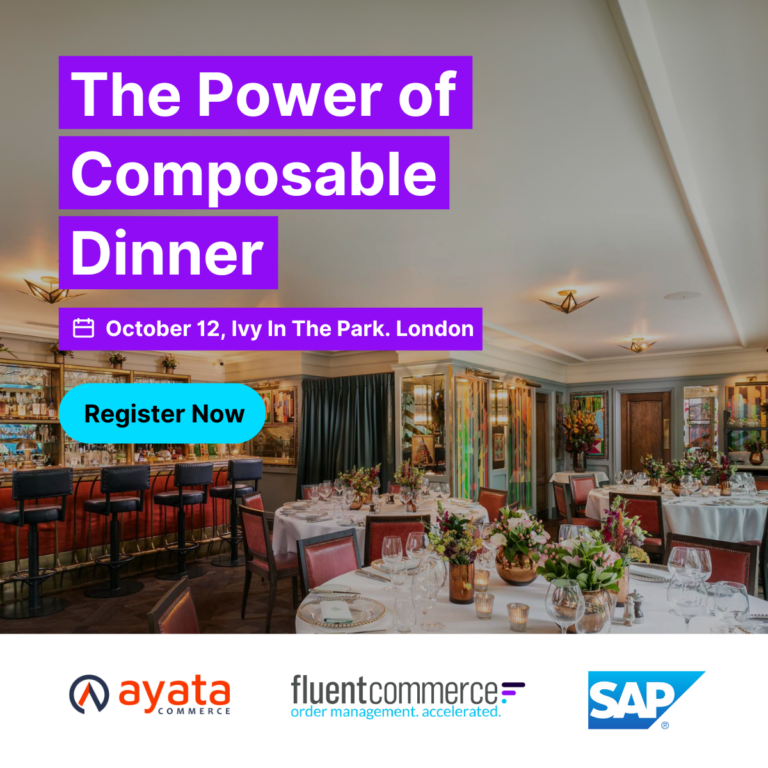 In today's market, consumers expect a seamless shopping experience–anywhere and at any time. If you're unable to provide this, you risk losing to your competitor. And that's why composable solutions have become popular in the retail sector.
A composable approach means you can extend your existing solution to be flexible and agile for today and tomorrow.
If you're already on the composable journey or interested in learning more. Then join Ayata Commerce, Fluent Commerce and SAP for an evening of composable talks and best practices.
It's the perfect opportunity for you to network with peers at the beautiful venue of The Ivy In The Park, London.
Location: The Ivy in the Park 50 Canada Square Tower Hamlets, London, E14 5FW
Date: Thursday 12th October
Time: 7pm onwards
This site is registered on
wpml.org
as a development site.